Delegation Camp
Gain a deeper understanding of how delegation can be harnessed to boost the motivation of your workforce.
Whether a C-level executive in need of a brush-up or a Millennial still learning the ropes, our Delegation Camp shows how effective delegation can be harnessed to close the generational gap and boost your team's intrinsic motivation.
Session 1: Understanding intrinsic motivation

Discuss delegation frameworks, prepare tasks based on real projects, roleplay delegation and discuss feedback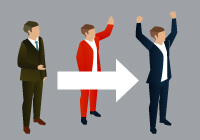 Closing the gap with Millennials and Gen-Zers

Cross-generational understanding, explanation based on feedback homework, pairwork practice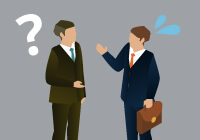 Presentation of results

Feedback on effects, pairwork review, continuity plan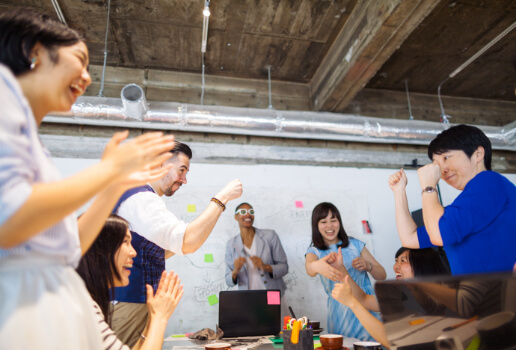 Vision/Mission Retool Camp
Why is your company's vision and mission integral to success?
A compelling vision and mission is the guiding compass that gives meaning to day-to-day tasks and orients your team toward a shared goal, thereby boosting productivity, profitability, and your company's overall strength.
Our Retool Camp helps recalibrate or craft anew a vision and mission that resonates with your workforce, incorporating employee input to tap into their intrinsic motivation.
Step 1: Understanding your vision and mission

Present results of pre-survey(Option), vision and mission meaning, employee input (opinions, perceptions, specific points for retooling), communication plan, homework
Step 2: Formulate a guide for setting day-to-day tasks

Confirm strategies and priorities to achieve results
Formulate guidelines for setting day-to-day tasks
Step 3: Set KPIs and goals to be reflected in day-to-day tasks

Decide on concrete KPIs and goals to ensure the vision and mission is reflected in day-to-day action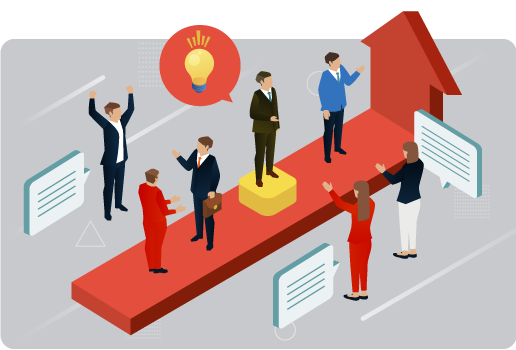 Step 4: Formulate a rollout plan

Formulate a rollout plan, buddy system, continuity and PDCA plan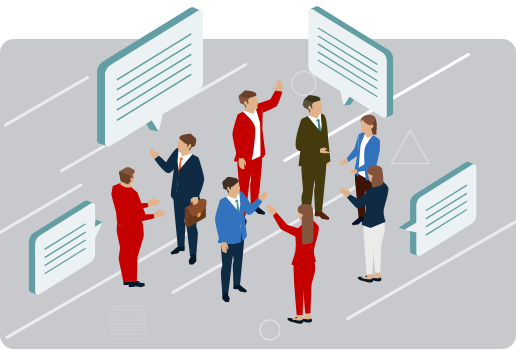 Finalize the rollout plan, reconfirm goals

Finalize the overall and rollout plans, reconfirm the milestone goals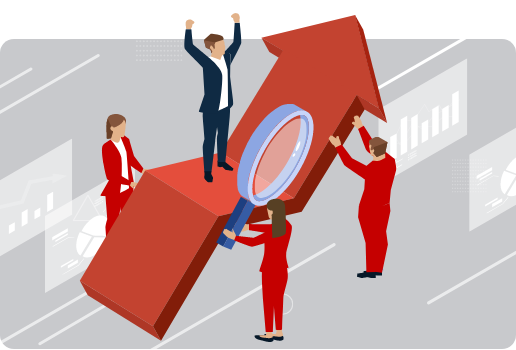 Assessment and survey

Gauge the plan's results and quantify the camp's effects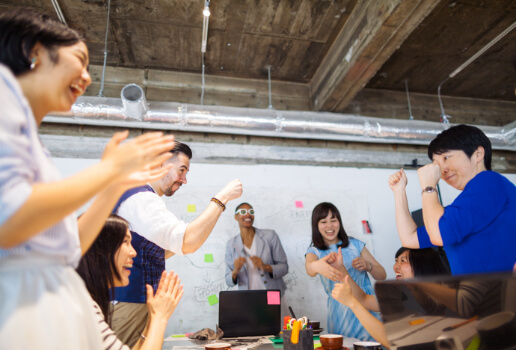 Negotiation Skill-Up Camp
3 sessions x 2 hours each
More than a "Win-Win."
At our Negotiation Skill-Up Camp, discover how to play to your team's advantage, and go beyond the zero-sum game.
Win-Win
Prepare to build solid relationships on mutually beneficial value propositions
---
実績共有• Emphasis on arbitrage skills

• Play to your team's advantage
• Share company knowhow and skills useful to young employees
Practical Workshops
Workshop format polishes skills
---
• Skill-up sessions tailored to your team
• Galvanize team members to take proactive action
• Taking voluntary initiative beyond the scope of directives
Roleplay
Skills reinforced with roleplay and discussion
---
Fully identify and rehearse key issues
Utilize company-specific materials
Interactive discussion of results

Contact Us
On behalf of the Mpowered Sales team, I'm here to help!
Miki Ueda