Foster a cadre of certified leaders proficient at cross-generational communication and adeptly igniting enhanced alignment with your company's vision and mission. Built upon the tenets of Mission Command leadership tailored to local cultural nuances, our M-Certified Leaders exemplify this approach to unlock the genuine potential inherent in your organization.

Catalyzing Meaningful Organizational Transformation demands a comprehensive understanding of grassroots perspectives. Enter M-Map Diagnostics - a resilient diagnostic tool meticulously designed to extract essential data for accurately gauging the factors influencing motivation within your enterprise, and to initiate the pivotal journey of instigating change within your teams.
Our data analysis delves into deciphering the concerns voiced by your workforce regarding impediments to motivation within the organization. Once these institutional challenges are pinpointed, M-Map formulates a strategic blueprint to enact organizational modifications that will amplify team motivation and elevate performance. Collaborating closely with your employees and leveraging the insights from Diagnostics Data as well as templates, with our support, your employees systematically execute the defined roadmap.
From demand forecasting to resource allocation, AI technologies herald a new horizon in speed and accuracy. Our M-AI services harness the automation of AI block libraries to streamline your organization's operations — reducing OT, mitigating human error, and freeing up valuable time spent fussing with Excel sheets.
Motivation Map(M-Map)
Quantify your team's motivation. Visualize your next move.
Step 1: A 10-part survey and employee interviews take your team's true pulse

Objective interviews and surveys designed to foster an awareness of your company's value.
Our standard course 10-part survey can also be custom tailored with additional questions depending on your organization's needs.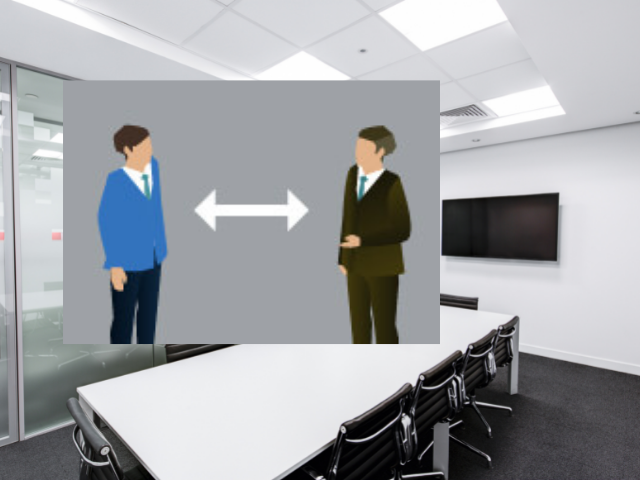 Step 2: Diagnose barriers to motivation

Informed by these counseling sessions, we provide objective third-party analysis and identify your team's motivational barriers.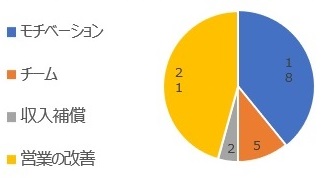 Step 3: M-Map report (motivation score)

We propose approaches to build on your strengths while remedying shortcomings to boost your team's motivation, as quantified in a personalized "motivation score."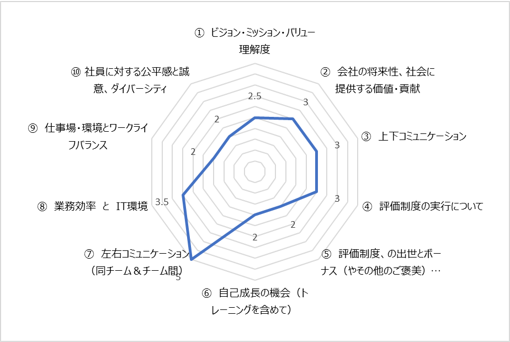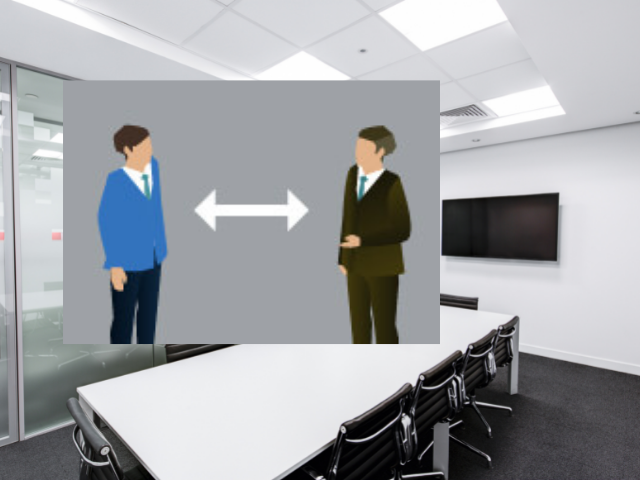 Take your team's pulse in 10 key areas
Understanding of vision, mission, and values
Long-term views of company's future and value/contributions to society
Communication with management and across teams
Performance evaluation (frameworks and efficacy)
Skillsets
Opportunities for personal growth (training, etc.)
Hiring processes
Operational efficiency and IT
Office environment and work-life balance
Your company's integrity, fairness, and diversity toward employees
This standard course 10-part survey can also be custom tailored with additional questions depending on your organization's needs.
Example of barriers to motivation diagnosed in a hearing session
• Dissatisfaction with the work-life balance (8), unable to take vacation days (2), want to spend more time with family (1)
• Unfair distribution of work (8), often stay late working OT while colleagues clock-out at 6 p.m. (2)
• A handful of team members always leave early, requiring the rest to pick up the slack and make personal sacrifices
• A heavy task load makes it difficult to focus on sales (4)
• Proposed automation of work (5) and a division of responsibilities (3)
• Frustration with OT load and compensation (4)
• Problematic lack of clear sales processes and an inability to articulate supposed sales workflow in concrete terms
• Data indicated time spent on sales was inversely proportional to revenue, suggesting a more diverse delegation of tasks would boost sales efficiency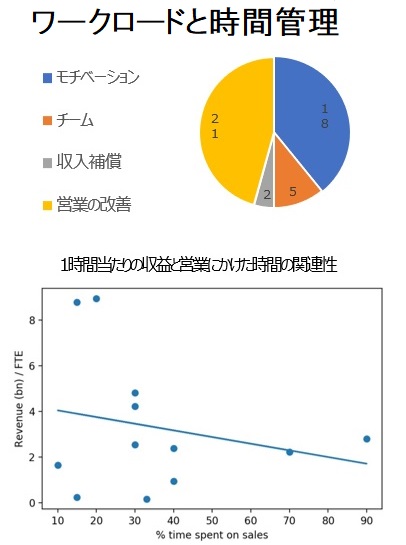 Example M-Map Report (Motivation Score)
Strengths
■ Lateral communication (with colleagues): 5
• Strong ties both within and across teams
• However, barriers to communication between leadership and teams hinder employee understanding/trust
Weaknesses
■ Vertical communication (between managers and subordinates): 2
Potentially held back by deference to leadership
■ Understanding of vision, mission, and values: 1
• Disconnect between performance evaluations and vertical communication: Lackluster communication leads employees to misconstrue instructions, resulting in poor performance reviews and frustration in spite of diligent work.
• The team is generally aware of the vision/mission, but does not accurately understand or else does not truly connect with the vision/mission in a meaningful way.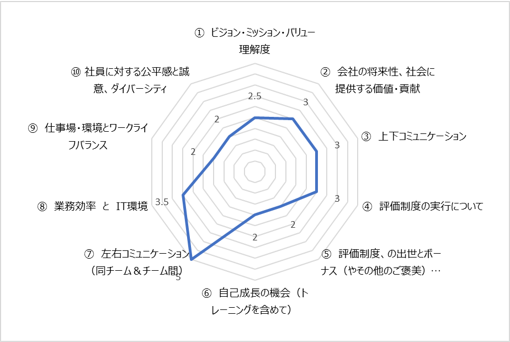 Gauge employee motivation with 13 straightforward questions.
Try our online M-Map tool for free.

We've developed a simplified online version of our M-Map diagnostic tool.
Take our quick 13-question online survey today and I'll follow-up with custom diagnosis of your team's motivational health within a week.
Miki Kamichi
Mpowered Sales