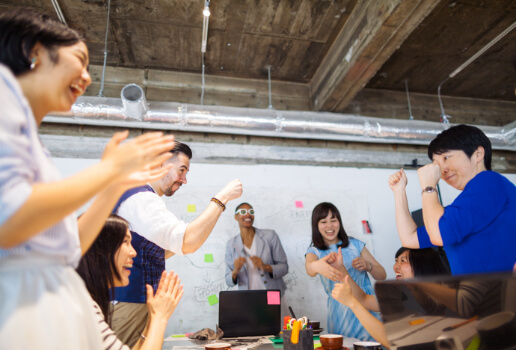 Our Story
Mpower Your Workforce
Understanding and overcoming the hurdles to motivation and performance
Mpowered Sales K.K. was founded help salesforces at SMEs reach their full potential amid the unique and constantly evolving demands of the Japanese market.
While there are many factors that determine the success of a salesperson, we believe their eagerness to do the job, their ability to negotiate, and their capacity to effectively communicate are key in Japan.
Yet in our conversations with business leaders across a broad spectrum of industries, we often hear these same qualities — motivation, negotiation skills, and communication — cited as the seemingly insurmountable hurdles holding back their team's performance.
From the regulatory tidal wave of workstyle reform to a growing generational gap as more millennials enter the workforce, fostering a productive and motivated sales team has become an increasingly difficult challenge in today's environment, as high turnover rates and flagging performance show. There is an urgent need for managers to cultivate ambitious and productive employees, while also putting into place a solid framework for sustained, self-motivated success.
We have developed solutions specifically for the Japanese market to help management solve these problems by mpowering change within their workforce.
Our M-Map© program has been tailored to boost motivation and performance, as well as improve employee retention. Through in-depth analysis of past performance surveys and present-day team interviews, we help articulate the issues for change management to support proactive growth to make real change and unleash the true potential of your sales force.
Rooted in the M-Map© philosophy, the workshops in our M-Camp© training camp help separate the gripes from the issues and prioritize the ones likely to have the biggest impact on the ability of your sales team to be motivated and perform. We follow this with a change management methodology that includes and Mpowers the sales team to integrate and make the changes required their own.
Contact us to learn more about how Mpowered Sales can help unleash your team's confidence and motivation on the road toward sustainable growth.

Contact Us
On behalf of the Mpowered Sales team, I'm here to help!
Miki Kamichi